Royal College Old Hostellers Association (ROCOHA) consists of past students who have been the boarders at the hostel of Royal College Colombo 07, Sri Lanka. It is governed by a committee appointed at the annual general meeting in line with its constitution.
Purpose Statement
ROCOHA is committed to strengthen the camaraderie among its global network and thereby support to develop its members as well as groom globally competent all round hostel students who can make our motherland proud.
A glimpse to the past by the founder...
When Dharmasiri Subasinghe and Rushan Sumanaweera gave the idea to form a past hostellers' association I worked on it. I spent a sleepless night deciding on the name of the organisation. With lots of thinking and difficulty, I took both 'R' and 'O' from the word Royal and came up with the name ROCOHA. I took the constitution of ORAC (Old Royalists' Athletic Club) and modified it to suit ROCOHA. We invited the oldest living hosteller at that time Mr. Arthur Subasinghe to be the President of the newly formed organisation. Then he was a member of the Hostel Advisory Committee, where I was a member too. We had the first meeting in the hostel dining hall in 1994. About 35 past hostellers attended the inaugural meeting. We then decided to form the association and also to open a bank account. That's how ROCOHA was formed. I have been honoured twice by ROCOHA for my founding efforts. I take this opportunity to thank the present ROCOHA Committee for recording the history and launching the website. Channa Ranasinghe, QSM. Founder and Honorary Secretary - ROCOHA, . Past President - United Sri Lanka Association in New Zealand. Wellington New Zealand 5 September 2021
How the thought emerged...
Every great thing has a humble beginning! Below are the words of Rushan Sumanaweera of 1983 A/L batch…
"It all began one sunny afternoon, after Priyantha & Lakshika's (Ranaweera's) homecoming took place at his beautiful home in Matale. Dharmasiri Subasinghe, Thusitha Jayasinghe, Mahesh Weerarathne, Jaliya Senadheera, my wife Pubudu & I decided to go for a walk. Hence, we went to Watagoda to revisit the haunts we used to frequent when we came here to spend our holidays with Priyantha as young boys. The date may have been March or April 1994. We used to spend many fun-filled days here, climbing the mountains of Wiltshire, bathing in the streams, etc., 
After the sumptuous lunch we had at the homecoming, we wandered along the golden paddy fields, a cool breeze fanning our cheeks and sat at a rock in the middle of it. The sound of water gushing down a beautiful waterfall nearby made us talk about our escapades in the past, when we were hostellers of Royal College. It was in this peaceful environment that this great idea of forming the Old Hostellers Association germinated. As we had no pen or paper with us, we stepped into a nearby "Petti Kade" borrowed a pen and paper and drafted a letter to the Warden of the College Hostel, requesting a meeting to form the Association.
After which, we had a cup of plain tea with jaggery and returned with the letter in our hands. Then it was 'Sube', with the assistance of Channa Ranasinghe ("Kotiya"), who organized the 1st meeting, which was held at the hostel dining hall on 12th August 1995.
This was the infamous beginning of Old Hostellers Association (ROCOHA) which has grown into a well-established outfit today."
Late Mr. Arthur Saint Valentine Subasinghe
1994 - 1996
Late Mr. S. Sivarasa
1996 - 1998
Mr. Dil Warnakulasooriya
1998 - 2000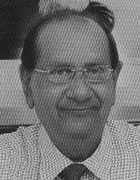 Mr. Nalin G. Pathikirikorale
2000-2003 & 2004-2007
Mr. M. Hiran A. S. Perera
2003-2004 and 2017-2020
Gp Capt Nishantha Sugunapala
2007-2010
Mr. Sanjaya Wijesinghe
2010 - 2014
Mr. M. I. M. Riffa
2014 - 2017
Mr. Janaka Kumarasinghe
2020-2022
Past Wardens
The men who groomed us...
Mr. Ernest Amarasekara
1970 - 1973
Mr. H. Nanayakkara
1973 - 1981
Mr. C. De. S. Jayasinghe
1981 - 1984
Mr. G. W. Liyanage
1984 - 1986
Mr. R.L. Senanayake
1986 - 1997
Capt. M. N. Dharmaratne
1998
Mr. K. H. Amaradasa
1998 - 2004
Mr. K. M. Aruna De Silva
2004-2016
Mr. Chullatissa Danuddara
2016 - 2021
Account Details
Account  : 003010116072
Name       : Royal College Old Hostelers Association
Bank         : Hatton National Bank (7083)
Branch     : Head Office Branch (003)
Auditors
V.Ariyaratnam & Co - Chartered Accountants
No. 14/3A, Suvisuddharama Road,
Colombo 09